Getting Started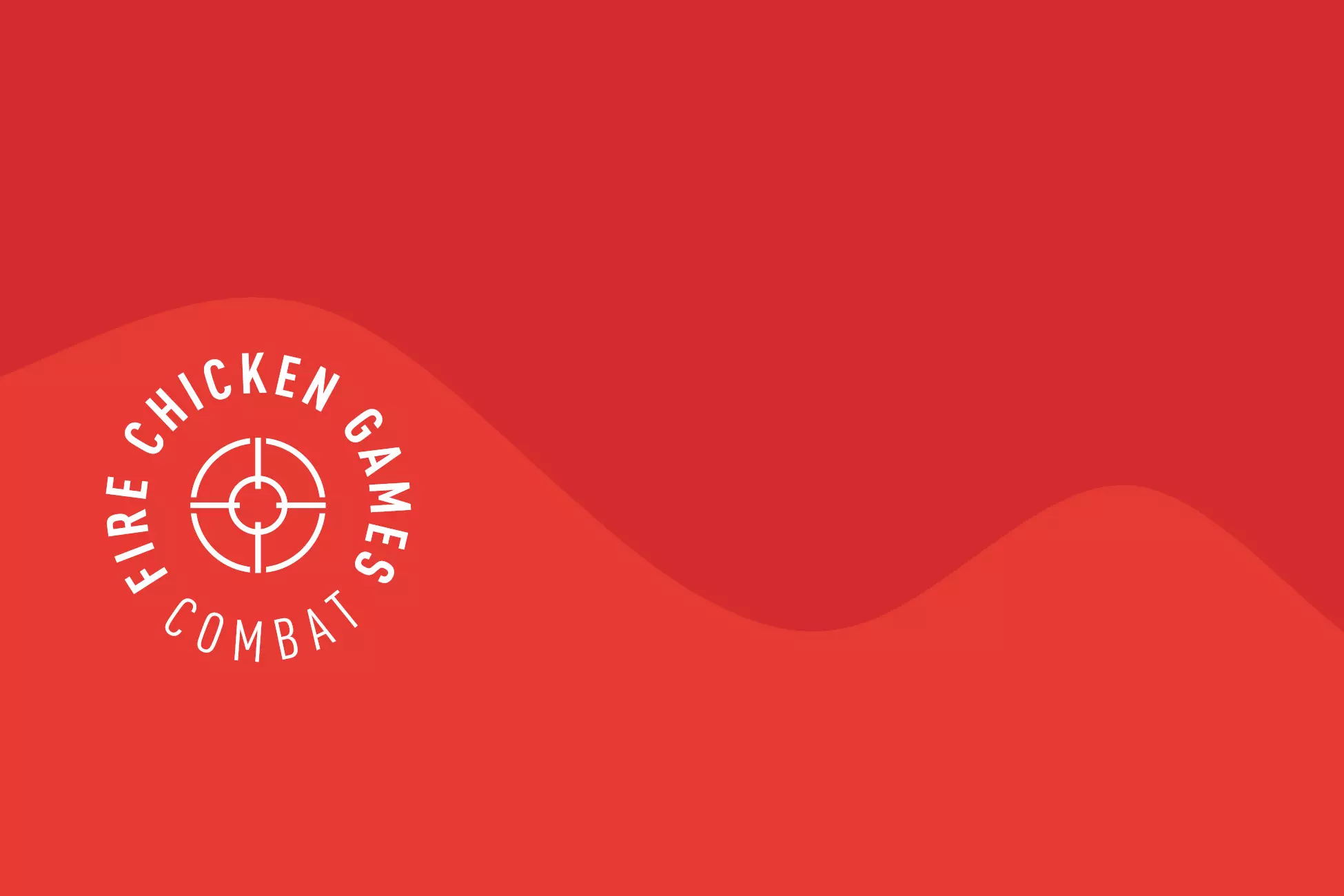 The Combat module adds enhanced, game-ready, combat features:
Targeting

Proximity-based Targeting (with programmatic API, actions, and triggers).
Point-and-Click Mouse Targeting.
AI Targeting (requires the Behavior module).
Mobile UI Button Compatibility for Accessibility Module (by Pivec Labs).
Customizable Target Indicator.
Targeting by Visibility.

Spawn System (with optional weighted random selection).
Weapon Stashes (weapon carrying/switching mechanic).
Melee and Shooter Integration (requires Melee and/or Shooter modules).
Homing Projectile.
Support for Destructible Targets.
Dependencies#
Combat is an extension for Game Creator. It is required - Combat will not work without it.
They can be purchased from the Unity Asset Store:
The Melee and Shooter modules are optional dependencies. Get them here:
What's Included#
Full source code.
An examples module that contains scenes that demonstrate the features listed above.
Module Installation#
After purchasing and downloading the Combat module, it must be enabled with the Game Creator Module Manager.
Step 1: Open the Module Manager#

Step 2: Enable the Combat Module#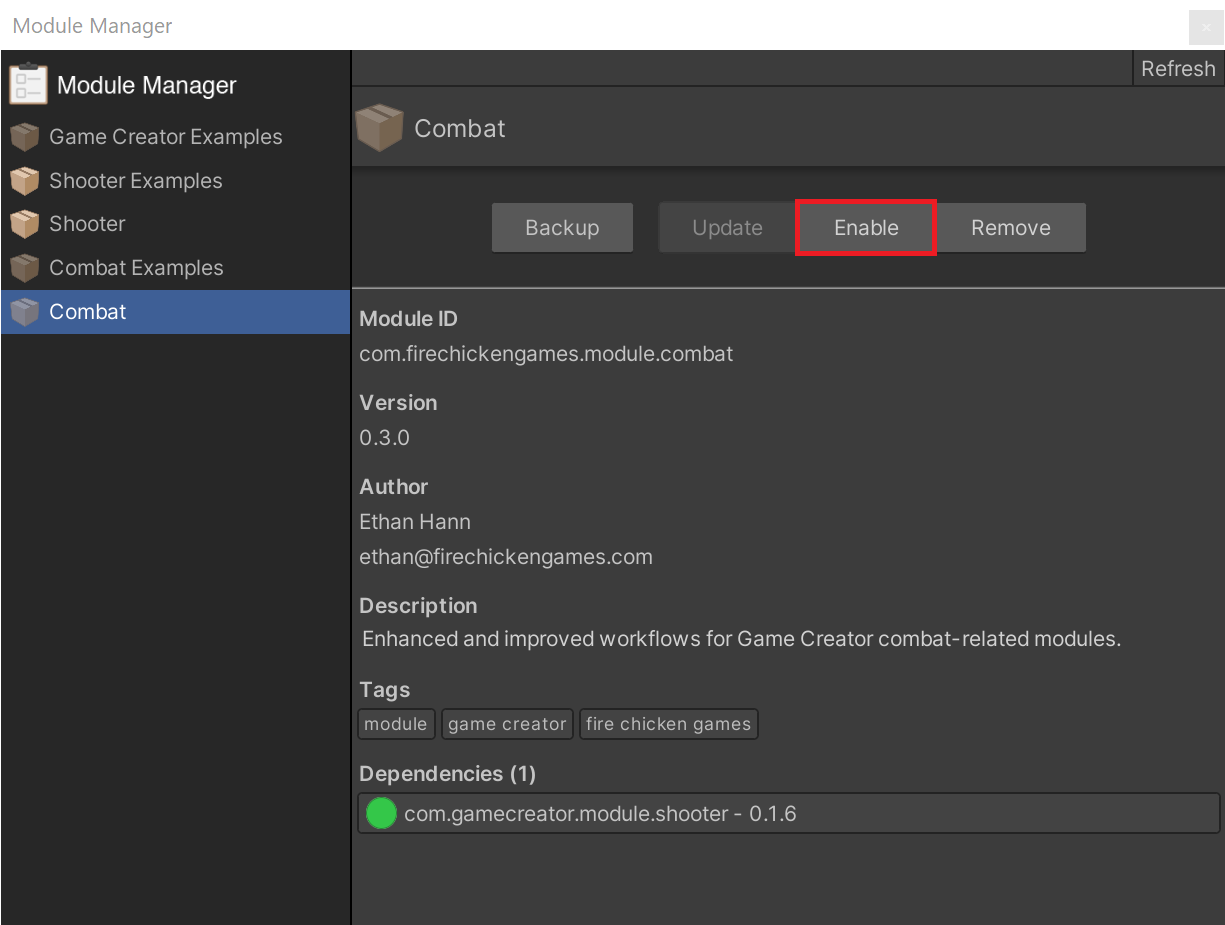 Step 3 (optional): Install the Combat Examples Module#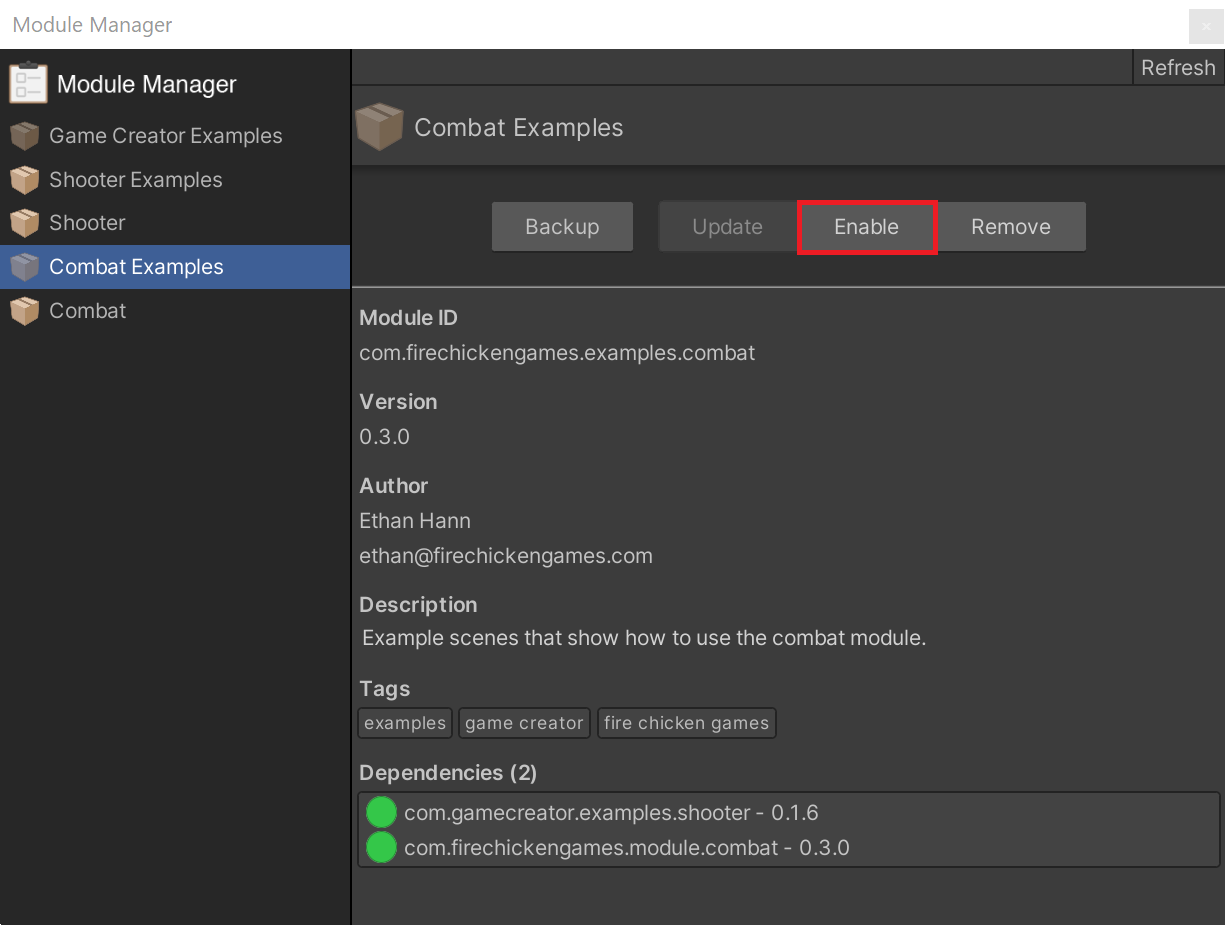 Melee and Shooter Module Integrations#
The Combat module provides a lightweight integration to allow seamless Shooter/Melee targeting and weapon switching if the Melee module is present.
To enable the integration, simply enable the included Combat (Melee) and/or Combat (Shooter) integration modules.
Note that also included are the Combat Examples (Melee) and Combat Examples (Shooter) modules that demonstrate Melee/Shooter targeting and weapon switching.